Benefits of Attaining Microsoft Certification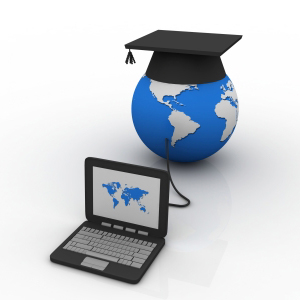 When a person attains Microsoft certification he has proved an independent knowledge of Microsoft products that is up to such a level that he can get a job anywhere in the IT industry. Most companies use Microsoft products, so having a certification from them is one of the best investments you can make.
Certification means you can administer any task ranging from installing, running and correct many problems relating to Microsoft products. You may attain similar levels of knowledge from other sources, but the Microsoft certification test is a systematic check of all functions needed to run Microsoft products in a professional environment.
The title of Microsoft Certified Professional is something other companies have also adapted. Sun, Red Hat, Oracle and Sun to name a few. This gives a uniform way of testing people, and vouches for the quality of advice you get when you're trying to get in touch with a professional consultancy firm.
At this time, Microsoft has the following certifications:
Microsoft Certified Systems Engineer (MCSE)
Microsoft Certified Systems Administrator (MCSA)
Microsoft Certified Application Developer (MCAD)
Microsoft Certified Solution Developer (MCSD)
Microsoft Certified Database Administrator (MCDBA)
Microsoft Certified Desktop Support Technician (MCDST)
Microsoft Certified Trainer (MCT)
Microsoft Office Specialist (MOS)
Microsoft Application Specialist(MCAS)
You also have various advanced levels of certification, and tests can also be combined so that you are both a systems administrator and a database administrator (MCSA+MCDBA). Each level and specialty is usually designed to fit your current job specialization.
Certification tests will normally take 2-3 hours and consist of 40-90 multiple choice questions, and simulated content with an exam where you are required to do specific administrative tasks that are specifically designed to fit your specialization.
You can find various books that prepare you for thes tests, but you must also understand that your benefit from these certification tests will depend on your level of commitment to actually getting to know whatever you are working with.
Your main benefit by being certified is that you are directly connected to Microsoft. You get special access to some of their closed forums, and this can be very worthwhile when you want to develop your career in the field of information technology.
When deciding whether to be certified you need to consider what you're working with. You may be working in one area, but might also want to expand to other fields. Working with these fields for some time before moving on to certification could be highly useful to get better results once you go to these exams.