Microsoft And Nokia Reach Non-Binding Agreement on Alliance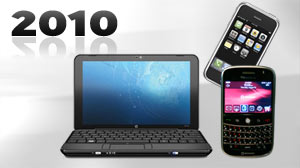 Microsoft and Nokia have recently revealed the fact that these two very powerful technology companies have formed an alliance. The goal of the union is to build a more comprehensive global mobile environment. Together Microsoft and Nokia are endeavoring to design products and services for consumers and businesses alike. With the addition of some new products as a result of the collaboration, consumers should expect to enjoy an exciting level of cutting edge options in mobile devices and services. The partnership will not only bring new products to the market, but the combination of each company's unique technological abilities will shorten the cycle from the initial design stages to product release.
One of the benefits of the Microsoft-Nokia collaboration could be significant improvement in the imaging capabilities of the Nokia devices now running the Windows Phone operating system. Along with bringing its market-leading imaging capabilities, Nokia will also help Microsoft bring Windows Phone to a wider range of devices over a wider range of prices points. All Nokia devices' search services will be powered by Bing's next generation search engine. Also, Microsoft adCenter will power the advertising services on the full line of Nokia's new smartphones. Nokia has a large direct operator billing system to aid users in obtaining the latest programs and applications for their Windows devices. This aspect of the partnership should help open market share possibilities in places where credit card usage is less prevalent. The partnership also combines the app markets of both companies, instantly improving the customer's choices and experience. This collaboration should help both companies increase marketability and customer satisfaction. Together they have the power to shape the next phase of mobile development.
The partnership should also help both companies capture some of the mobile market share from the industry leader. That, however, should not be the only measure of the success. Both Microsoft and Nokia would benefit from simply creating phones that consumers are going to buy and providing services they are going to use. The possibilities of innovation as a result of a Microsoft-Nokia partnership must be tempered with a short disclaimer. The agreement to develop new products and services is non-binding and the arrangement is still subject to deliberation. The final execution of the deal may or may not result in the above mentioned devices and services. That being said, everything appears to be on track and consumers should soon enjoy additional choices in the marketplace. In addition to brand new products and services they might not have even anticipated needing before now.